And it is precisely this second part that is the important one.

Hello, I'm Patrick. I'm interested primarily in the philosophies of science and math, as well as logic and the philosophy thereof. On charitable days I can also be persuaded to take interest in the history of science in Germany in the 19th century, which probably affords the most favorable ratio of fascinating things to scholarship about those fascinating things in any branch of intellectual history. To offer a better idea of my current interests, my most recent two papers concern intertheoretic reduction as it bears on folk psychology, and Mach's influence upon later crises in the foundations of mathematics.

I'm taking a second major in math, if that should augment my hotness.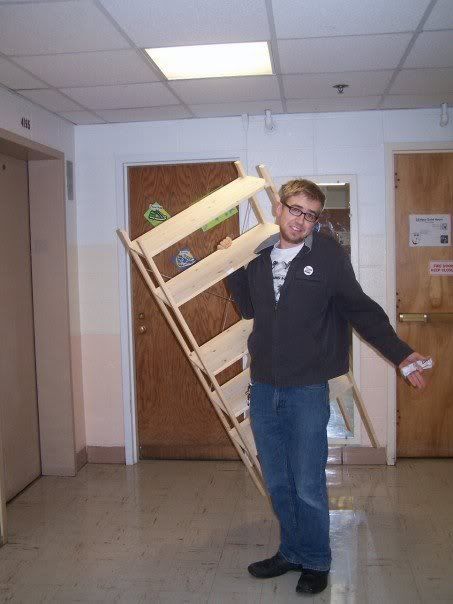 I'm forever on the hustle for more bookshelves.



It is better to be bearded than loved. Extra points for making out embarrassing or otherwise compromising book titles behind me!



No longer the value of a bound variable. This one speaks for itself, I suppose.



Mandatory nerd-cake. Piledrivers indispensible for encouraging the Stoic attitude; hence the grin..