so i've missed doing philosophy full-time, and of course you guys too :). updates for the past two years include having submitted an m.phil thesis entitled "heidegger's critique of aristotle's concept of ousia in being and time," moving back to nyc to pursue a non-philosophy related career in the education industry (i write 'industry' because i work for a for-profit education company), and most recently undertaking beginner's french at alliance francaise (thanks CF2003 for the rec!) and submitting a chapter of my thesis for various heidegger conferences in north america. so far i've heard only nays, and i'm still waiting for the north dallas 25th annual heidegger symposium - organized by the Dallas Area Seminar on European Inquiry (DASEIN), har har - to reject my proposed paper. but should it be the unlikely case that i will be invited to present, then you hotties shall be the first to know and are more than welcome to join me in the heidegger hysteria.

no new pics, but i'm posting some nostalgic ones for good measure:




courtesy of
chickenfeet2003, circa 2005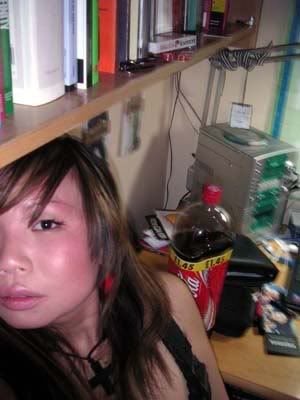 can you hotties make out levinas' TOTALITY AND INFINITY and plato's complete works in the photo?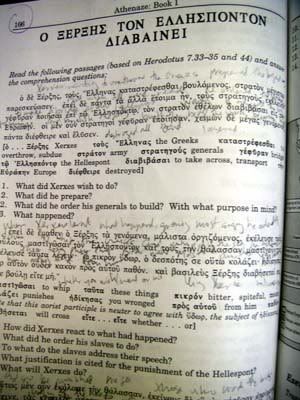 ancient greek gets hotter with age!

oh gosh and who are these newbies who dare to join without posing with hot, dead, philosophs?

xx

edit//

and presenting...




the hottest aspiring philosopher of language in all possible worlds posing with a soft-bound copy of the original version of my M.phil thesis (surely it counts as a philosophy book, non?). je crois que c'est l'amour when your dude makes it past the abstract of your super obscure and convoluted 30,000 word thesis.